Welcome to Blog About Crafts!
I'm Michele and I am an avid crafter who is also a computer nerd and copywriter. Yes, I realize those three things don't generally go together but when they do, you have someone who loves making things; playing with words, beads, ribbons, yarns, fabrics and thread; and working with crafters and helping them to sell their handcrafted items both online and off. And, I'm also someone who keeps trying to find the time to crochet, stitch, paste and bead her own creations.
How to Add Pinterest to WordPress Blogs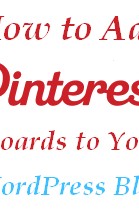 Learn how to add Pinterest to WordPress blogs by using two different techniques. Each has its pros and cons. Sadly neither is a one-size fits all sort of solution but both provide you with a quick and easy way to showcase your [more]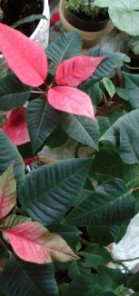 Ramblings about losing too many good crafty friends and a surprise April appearance of poinsettia [more]
Bits of Things, Here and There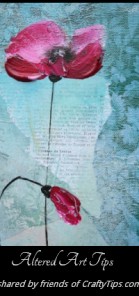 Been a fairly productive week. Added some great new crafting tips and sites to Crafty Tips, a new crochet flower pattern to The Crafty Tipster and am becoming a [more]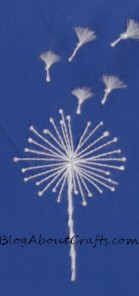 After writing an article about dandelions, I thought it would be fun to get out my embroidery hoop and try making my own version of an embroidered [more]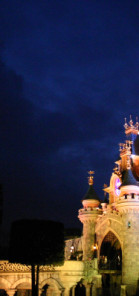 Before you start making that item that is recognizable as a much beloved Disney, DreamWorks or other well-known character, you might want to read this post. Trademark law is quite clear on the issue and you don't want to be facing a company like Disney in a court [more]
Women Painters Are Less Talented?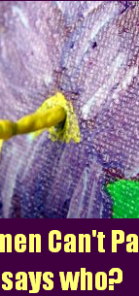 As one German painter proclaims women painters are less talented, a work by French Impressionist Berthe Morisot sets auction record perhaps proving that his claims are based more on stereotypes and a misguided attempt to promote his own [more]
Blog About Crafts has been online since 2006. Through the years, I've posted hundreds of posts that share my crafty endeavors, the wonderful things other people are making and advice for crafters who are trying to find their way on the web. I hope you'll find at least one idea that can help grow your craft business or at least make your life easier.
With over 200 posts and counting, I'm sure there's something you might find useful but is buried deep in the archives. In hopes of enticing you to explore more deeply into Blog About Crafts, I've included a rotating random post below and further down the page are the latest posts in each of the categories.
Historical Blog About Crafts Post