Welcome to Blog About Crafts!
I'm Michele and I am an avid crafter who is also a computer nerd and copywriter. Yes, I realize those three things don't generally go together but when they do, you have someone who loves making things; playing with words, beads, ribbons, yarns, fabrics and thread; and working with crafters and helping them to sell their handcrafted items both online and off. And, I'm also someone who keeps trying to find the time to crochet, stitch, paste and bead her own creations.
Thoughts about living with cats and a great reply to one of those stupid questions everyone seems to [more]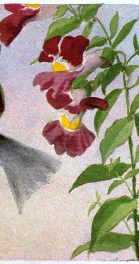 Spring has sprung for 2014 and a day spent in the charming South Carolina town of [more]
My blog! My thoughts! My rules! I quit trying to make the search engines happy. I quit worrying about SEO. Time to have some fun and enjoy writing [more]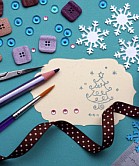 Before you take a run to your local craft store and purchase some mass-produced embellishments or make do with a limited selection, you might want to check out the folks who have shared their websites and businesses with Crafty [more]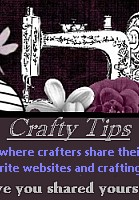 A short update on some of the goings on at Crafty Tips and the reintroduction of a talented jewelry artist and her artisan jewelry quality friendship [more]
Some days it just seems like everything doesn't want to work. Most of the time things get fixed. But, it would be nice if everything didn't break at [more]
Blog About Crafts has been online since 2006. Through the years, I've posted hundreds of posts that share my crafty endeavors, the wonderful things other people are making and advice for crafters who are trying to find their way on the web. I hope you'll find at least one idea that can help grow your craft business or at least make your life easier.
With over 200 posts and counting, I'm sure there's something you might find useful but is buried deep in the archives. In hopes of enticing you to explore more deeply into Blog About Crafts, I've included a rotating random post below and further down the page are the latest posts in each of the categories.
Historical Blog About Crafts Post