Please read postscript before visiting this site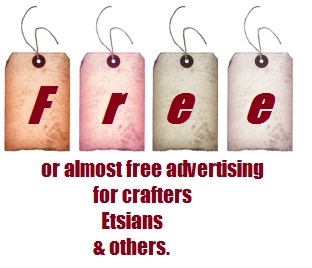 A recent forum conversation led me to a site that is all about advertising blogs and helping folks find bloggers who are willing to mention the site or business of others. I'm not so sure the second part is actually by design, but the person recommending it in the forum said they had used it that way.
The site is
and includes blog listings from all over the world and every category you could think of.
I'm still waiting for my full acceptance, they are a human-reviewed directory (the best kind!) and I submitted like 5 minutes ago; so I can't report on what traffic or inquiries for interviews it has led to – will let you know after I've been listed a while.
Thanks "maragitas" from Texas for the heads up and The Switchboards for having such a great sharing forum for crafters.
Update March 31, 2012 Sadly, like some many directory-style sites, Bloggernity has become a haven for spammers. What was once a top notch site is now full of spammy mis-filed submissions.
If you are looking for places to promote your arts and crafts related sites, I would recommend starting with my own site Crafty Tips and my competitor Craft Site Directory.
The Switchboards still exists but has gone to a paid model now. There's a monthly membership fee. I can offer no comments on the site since I am no longer a member of the forums.

A few suggestions for further reading...