It's been a long three weeks. My soon to be former webhost moved servers, including the one Blog About Crafts was hosted on. In the process, they dropped some of the required files to run this site. Apparently a common thing with the blog software I was using. Had my hosting provider apologized and offered to help restore the site, I might not have made the move. Instead their support person told me the site was working fine. Oh, yes a 500 error and no loadable pages was his idea of "working fine". Mistakes I can forgive, lies like that are inexcusable.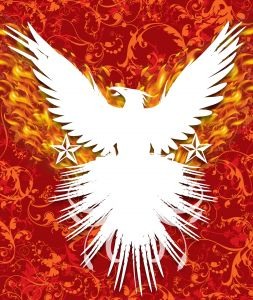 This awesome graphic by an artist on the photo sharing and gallery website Stock Exchange is something I thought would exemplify the resurrection and awakening of Blog About Crafts. This artist's name is Michael and his moniker is nazreth. More of his work can be seen here – Nazreth on Stock Exchange
If you've never been to the Stock Exchange, it's a wonderful site were photographers and graphic artists share their work and allow others to use it; often for free or with an on-page credit.
The biographical information on this image lists it as the creation of a young artist named Zeth Lorenzo who is from the Philippines. Artists like Zeth often provide a number of variations on their work and the one I'm using has five different variations. Along with great graphics like this one, Zeth also has a great collection of true stock photos that are superb.
As part of the move I thought I would start using a new template. It loads really fast, even on my silly dial-up connection and has simple and clean lines. I am still trying to edit it a bit, so please forgive me if you visit while I still have a color mis-match between my new banner and the navigational buttons and link colors. Hopefully, I can figure out the problem and keep using this theme.
I've had so many great ideas of things to talk about while Blog About Crafts was among the missing and hope that I can remember most of them in the coming days.
And a special thank you to my wonderful new webhost for spending so very much time helping me get the sites involved up and running again.

A few suggestions for further reading...