If you think Pinterest is the latest thing to come along that…choose 1…
sends you on a guilt trip down the road of unfinished craft projects
steals hours of your time and makes you late for dinner
inspires you to create
makes you feel unworthy as a crafter
makes it hard to keep your crafting resolution to use up the supplies you already have and not buy another single craft supply no matter how much it's on sale
then, I'm warning you now – STOP READING THIS POST! Consider yourself warned. Leave now while you still can.
OK, now with that bit of public service out of the way…
We all know how wonderful the crafts coming out of Japan are. It's almost impossible to resist their lively fabric, charming Amigurumi and all the other clever craftiness coming from there. But, who knew the folks in China were just as talented, clever and crafty.
This is your final warning, save the rest of this post for later if you don't have an hour or two free.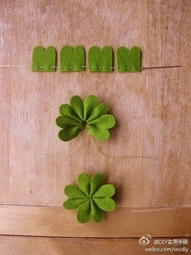 While exploring Pinterest this morning, I found a pin that I followed to duitang.com. Oh, imagine my surprise when I found this site that's like Pinterest, Flicker and Instructables all in one. Granted it's entirely in Chinese, I doubt the language barrier will present you with much of a problem. I've also found that the Duitang search function accepts English words and will present you with enough results to dig into the site. Searching for 'DIY' yielded 210 pages full of stuff. (Only bad part is search contorts and crops some of photos.)
Sadly, I found the search function to be a bit unreliable. Whether I used Chinese words, the English word or followed links on their site using Google Translate, I got different results. I also often got extremely incomplete results. And, I also realized while writing this post that when using Google Translate to navigate Duitang, Pinterest doesn't work. sigh
There's complete pictorial tutorials like this one for a quick and easy felt flower. It wasn't the only felt tutorial like this that I found. And, I can tell you from personal experience that I'm not the only one who thinks that flower is super cool. Since I pinned it to Cute Felt Flower around noon today, it has been repinned 20 times and liked 5 times. Considering I have only 1 person following me and only 3 people following my Felt board – that is a huge response!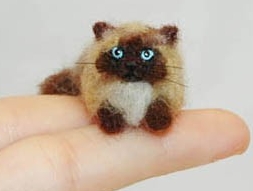 And then there's this itty bitty felted kitty I found on Duitang. With two Siamese in the house, you know it was quickly added to my felt pin board.
In less than 30 minutes, she was repinned 5 times. The original photo series shows her in her little house – a walnut shell.
Don't you just love her?
And she's just one of the many truly gorgeous felted things made by the same artist. (Yeah, I know, that should have been one paragraph. Can't blame a girl for using a few superfluous carriage returns to get the pictures and text to wrap nicely without messing with tables or other HTML code.)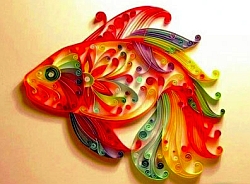 If you're into paper crafts, there's stuff like this quilled fish on Duitang that will totally inspire anyone who likes coiling thin strips of paper to create art.
Duitang also has tons of origami folding diagrams and origami eye candy but I never did figure out what to search for to see all of them.
I have no idea which site came first, Pinterest or Duitang, but one thing's for sure, you will become quickly addicted to both sites. Don't say I didn't warn you.
If anyone knows of any other sites like these two, please share them. Well, maybe you shouldn't or I'll never get anything done. Ignore that last sentence. I can't wait to see what other cool stuff is out there in the World Wide Web.

A few suggestions for further reading...