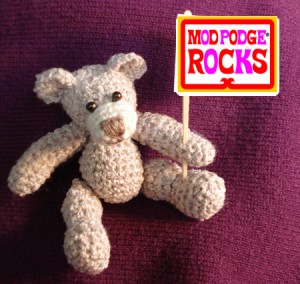 I'm so excited! Amy, the brains behind Mod Podge Rocks invited me to guest blog on her great site. I can't thank her enough for giving me such a great opportunity.
I'd like to welcome any of Amy's regular readers who may be stopping by in the next few days. If you liked the tutorial about writing tutorials on Amy's site, there's tons more great stuff like that scattered throughout Blog About Crafts.
And, if you have a blog or other arts and crafts related website, please consider participating in my site Crafty Tips. You'll get free advertising for your blog, website or shop and be participating in the only arts and crafts directory that includes every participant's favorite crafting tip.
Looking for more ideas about writing craft project tutorials? Please consider visiting these two older posts…12 Tips on Writing Tutorials and Free Patterns Lead to Sales

A few suggestions for further reading...