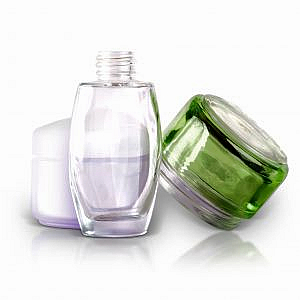 For years, there's been only one supplier on Crafty Tips catering to perfumeries, bath product makers and crafters who work with small vials and bottles. Two recent submissions have finally allowed me to showcase these suppliers in their own category.
As of today, we have three suppliers in the Craft with Bottles category. Now that they have their own place more of you will be able to find their listings and visit their online shops.
They offer everything from those teeny little glass vials for perfume samples to artisan level glass bottles and jars that will truly showcase your products or crafts.
(Please note, the bottles and jars in the photo accompanying this post are a stock photo and are not a product photo from one of the great suppliers on Crafty Tips.)

A few suggestions for further reading...