Today marks the beginning of yet another web blog. This one will be all about arts and crafts.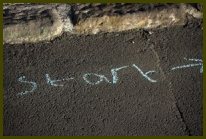 Hopefully, my new blog named Blog About Crafts will offer something people find interesting.
Great Craft Websites
I plan to discuss some of the more outstanding artisans and their websites that have submitted to my other website Crafty Tips Arts & Crafts Directory. Since Blog About Crafts will be the official blog of Crafty Tips, I plan to announce new categories, outstanding submissions and other news about Crafty Tips here – Crafty Tips News.
On Blog About Crafts, I hope to showcase interesting websites, blogs and online shops. My goal is to share my marketing and writing skills and my love of crafting. Along the way, I hope to make some new friends and learn more about doing business on the Internet. Be sure to check out Arts and Crafts Online to find my latest posts.
Website Construction
As there are several craft-related forums that I participate in where new website owners ask for critiques, I plan on discussing some of the suggestions and comments that arise from these threads. As my own sites grow and I experiment with search engine optimization and web marketing, you will be able to find those conversations filed under Crafting and the Web.
Selling Crafts Online & Off
Additionally, the Blog About Crafts will discuss building, promoting and optimizing websites where artisans plan to sell their finished items, books, and supplies. I'll also talk about selling items in person and hopefully initiate some interesting conversations on Selling Arts and Crafts.
Please Join Me
So, while I will mainly be discussing the business side of crafting, I hope to have some fun as well through sharing my own creations and seeing all of the great things other folks are making. I hope you will join me on this adventure.

A few suggestions for further reading...