Welcome to Blog About Crafts!
I'm Michele and I am an avid crafter who is also a computer nerd and copywriter. Yes, I realize those three things don't generally go together but when they do, you have someone who loves making things; playing with words, beads, ribbons, yarns, fabrics and thread; and working with crafters and helping them to sell their handcrafted items both online and off. And, I'm also someone who keeps trying to find the time to crochet, stitch, paste and bead her own creations.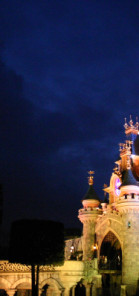 Before you start making that item that is recognizable as a much beloved Disney, DreamWorks or other well-known character, you might want to read this post. Trademark law is quite clear on the issue and you don't want to be facing a company like Disney in a court [more]
Women Painters Are Less Talented?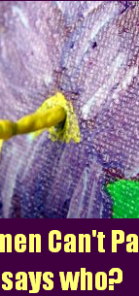 As one German painter proclaims women painters are less talented, a work by French Impressionist Berthe Morisot sets auction record perhaps proving that his claims are based more on stereotypes and a misguided attempt to promote his own [more]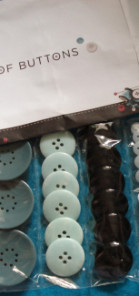 So much fun; getting to pick out whatever buttons I wanted. So much indecision. Well, I finally made up my mind, they are here and oh how pretty they are. Just had to share how pretty the packaging is [more]
Give Them A Taste with Pattern Samples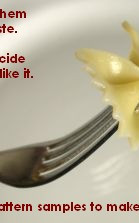 Publishing companies use pattern samples to sell craft patterns online. What we can learn from them plus some free [more]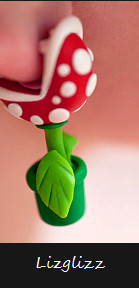 How would you handle success if something you make suddenly became the hottest things since Beanie Babies? Would you make the right choices? There's one Etsian facing this dilemma and it looks like she is doing everything right. She has upped production, avoided over-selling and perhaps created an even bigger demand for her clever [more]
What is Art and What is Craft?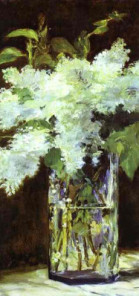 A recent post on a painter's blog got me thinking about how we define what is art and what is craft. He obviously felt that art was superior to craft and he bemoaned the insult of arts and crafts shows which delegate his booth to be near someone selling painted light bulbs or other functional items. I would like to see the end of that discussion and start a new one that would benefit all people who are making and selling their arts and [more]
Blog About Crafts has been online since 2006. Through the years, I've posted hundreds of posts that share my crafty endeavors, the wonderful things other people are making and advice for crafters who are trying to find their way on the web. I hope you'll find at least one idea that can help grow your craft business or at least make your life easier.
With over 200 posts and counting, I'm sure there's something you might find useful but is buried deep in the archives. In hopes of enticing you to explore more deeply into Blog About Crafts, I've included a rotating random post below and further down the page are the latest posts in each of the categories.
Historical Blog About Crafts Post